Sonic devices for sale
Tuesday, February 26, 2008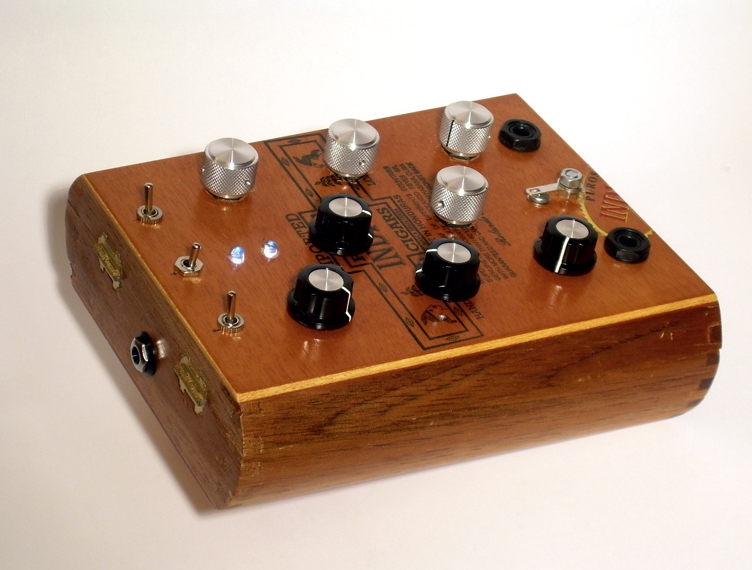 "SNM-Chaoscillator
needs 2x 9Volt Battery
2 chaotic oscis, both with chaos on/off switch, each osci benefits of a power-starve knob.
both channels can be connected to the added passive ringmodulator, or one channel and anything amplified else
can be connected to the ringmod. or two amplified signals could go to the ringmod."
"VCacophonator - board layout @ worth ekik
needs 1x 9V-Battery"
"Weird sound generator in wooden case with low power modding:
printed PC Board from Ray Wilson (gave me green light to sell the modded wsg)
needs 1x 9V-Battery"
Just look at this instruments..:) they are so beautifull and so tasty too, and they are for sale, just check the Subtlenoizemaker website and deliciate yourself.
Sonic for sale
Labels: circuit bending, instruments, sale, SubtleNoizeMaker
10:26 PM ::


::
0 Comments:
indeepp
::
permalink